Norwich Job Seekers
---
Search Connecticut Jobs

If you are searching for jobs in Norwich click here and search the jobs posted.
---
Norwich
---
---
---
If you are looking for jobs in advertising, marketing or sales, you can search through the jobs from this section. This site is for your free use, whether you are an entry level candidate or top level executive management.
For discounted subscriptions to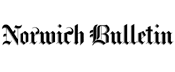 Featured Employers
---
Help wanted in Norwich, CT

Connecticut jobs
---
Employers
---
Find out how Tigerjobs.com can help you fill your jobs. Click here for information about our products and services.
---
Log-in here.
---
If you need help finding candidates to fill your advertising, marketing and sales positions, Tigerjobs.com can work for you.
---